How do you find strength during hard times?
All of us, for some reason or circumstance, suffer from some difficulty, be it health, financial, family, disability, among others.
How good to know that God is always by our side to help us overcome!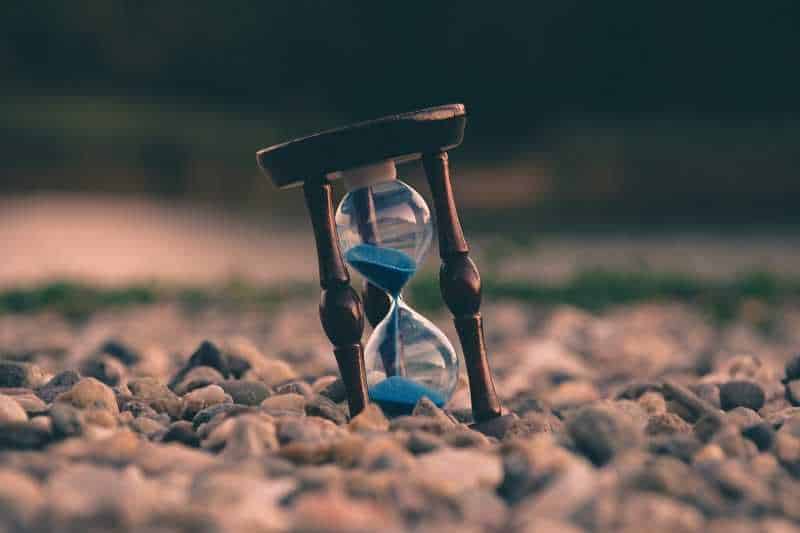 In the Bible, we find words of strength and encouragement that comfort us in these situations.
Through them, we receive the strength we need at the right time. They are words that help us to move forward trusting in the one who sent his beloved Son to die on the cross for us.
Let's look at some of these verses.
God is with us
"So do not fear, I am with you; do not worry, because I am your God. I will strengthen and help you, I will support you with my victorious right hand" Isaiah 41:10
The enemy of our soul whispers that we are alone and that we will never make it. God assures us that He is with us. God will give us the strength we need during hard times. And if God supports us, we will be fine.
You are not defeated, God is with you
"We are confident, I say, and willing rather to be absent from the body, and to be present with the Lord." 2 Corinthians 5:8
God invites us to get up, not to faint, and to have the strength to overcome any obstacle. God has shown us that he does not abandon us. Even in the most difficult moments of our life, he will always be there.
God gives us his peace
"Peace I leave with you, my peace I give unto you: not as the world giveth, give I unto you. Let not your heart be troubled, neither let it be afraid." John 14:27
To speak of peace is not only to refer to the absence of armed conflicts; but, the peace mentioned in the Bible goes much further: it means well-being, security, and wholeness in all aspects of our lives.
God equips us to overcome
"For God has not given us a spirit of fear, but of power and of love and of a sound mind." 2 Timothy 1:7
Self-control will be the key to overcome any challenge; emotions should not reign. Staying calm and serenity trusting God will lead us to success.
Keep God close to your heart
"In all thy ways acknowledge him, and he shall direct thy paths." Proverbs 3:6
If you really believe and have God in your heart, he will always be there for you, supporting you at all times. Put all your trust in God so that you can enjoy and see all his promises.
Also Checkout: 31 Inspirational Bible Verses That Will Strength Your Faith.
God's love heals everything
But the God of all grace, who hath called us unto his eternal glory by Christ Jesus, after that ye have suffered a while, make you perfect, establish, strengthen, settle you. 1 Peter 5:10
Many times God puts tests to strengthen our faith in the Lord. No matter how much suffering we have, God will heal our hearts with his word.
God is big and powerful
"Lift up your eyes on high, and behold who hath created these things, that bringeth out their host by number: he calleth them all by names by the greatness of his might, for that he is strong in power; not one faileth." Isaiah 40:26
God is so much greater and powerful than any difficult situation or challenge that comes our way. God has created the universe. He created us; He is aware of everything that happens. His greatness will give us strength during hard times to continue to trust Him.
Put all your ills in the hands of God
"Humble yourselves therefore under the mighty hand of God, that he may exalt you in due time: Casting all your care upon him; for He careth for you." 1 Peter 5: 6-7
The power of God is so great that every day we can experience it even in the small things of our life. So leave all your ills and problems in his hands. God is our Father, and as a good father, he will help us to go through those difficult situations in life.
There is power in the name of God
"The name of the Lord is a strong tower: the righteous runneth into it, and is safe" Proverbs 18:10
Repeating the name of God or Jesus will be enough to give us strength during hard times.
In his name, we will find the salvation and refuge we need. God will listen to the requests of our soul and will send his Holy Spirit to encourage and comfort us.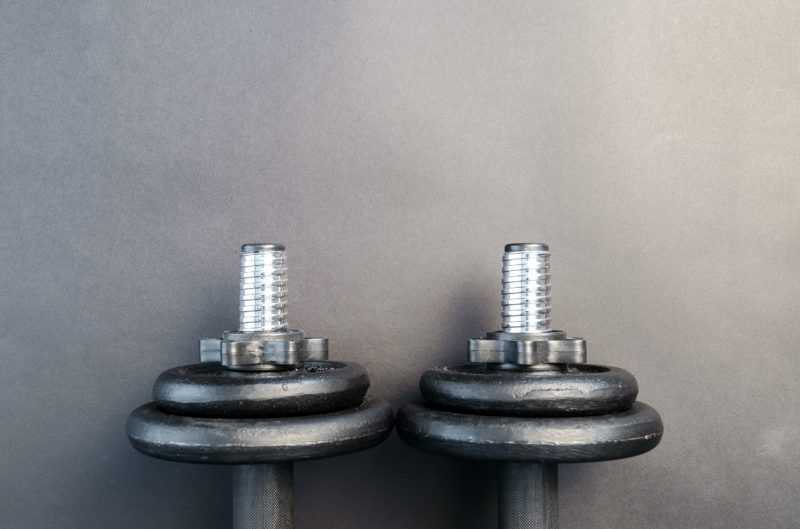 God is our rock and fortress
"Be thou my strong habitation, whereunto I may continually resort: thou hast given commandment to save me; for thou art my rock and my fortress." Psalm 71:3
God is our hiding place. In those times of fear, we must run to him. The psalmist also tells us that God is our strength. He is the only strong and safe place where we can find comfort.
God inclines His ear to listen to us
"Deliver me in thy righteousness, and cause me to escape: incline thine ear unto me, and save me." Psalm 71: 2
I love this description of God. It is a description of a God who comes to us to hear our request. When there is difficulty in your life, just cry out to him.
You are God's little children
"That ye may be the children of your Father which is in heaven: for He maketh his sun to rise on the evil and on the good, and sendeth rain on the just and on the unjust." Matthew 5:45
It doesn't matter who you are, how you are, or where you are; God both knows everyone's plight. He is fair to everyone, and we have to understand that.
He loves you
"Because he has loved me, therefore I will deliver him; I will put it up for sure because it has known my name. He will call upon me, and I will answer him; I will be with him in anguish; I will rescue and honour him. With along life, I will satisfy him and let him see my salvation." Psalm 91: 14-16
God is our savior. Knowing it is knowing that your life is safe in Him. We just have to trust Him. If we seek Him, He answers our prayers.
Nothing is too difficult for him 
"Behold, I am the Lord, the God of all flesh; is something too difficult for me?" Jeremiah 32:27
We often think, because our trial is great for us, that it will be too great for God. But He is capable of handling everything that we go through, and He does it for every person who calls Him.
All we have to do is trust God, seek Him, and carry our burdens to the cross of Christ.
Also Checkout: Top 55 Proven Bible Verses to Strengthen Your Faith.
God is an all-time God
"Beloved, think it not strange concerning the fiery trial which is to try you, as though some strange thing happened unto you: But rejoice, inasmuch as ye are partakers of Christ's sufferings; that, when his glory shall be revealed, ye may be glad also with exceeding joy." 1 Peter 4: 12-13
When we are in a trial, it seems that it will never end, but God is an all-time God; He knows exactly how long our trials will last and will give us the strength we need to overcome them. We should rejoice during the trials or tests, as they lead us to spiritual growth.
16. He is by your side
"Be strong and take courage; do not be afraid or be afraid of them, for Jehovah your God is the one who goes with you; he will not leave you, nor forsake you." Deuteronomy 31: 6
He is the God of our present and is in the future as well. Commands us to be confident. So it makes sense that we let Him guide us since He knows infinitely more about our lives than we do.
He will make your paths straight
"Trust in the Lord with all your heart and do not lean on your understanding. In all your ways acknowledge him, and he will make your paths straight." Proverbs 3: 5-6
We often spend a lot of time and all our energy trying to figure out what to do to find strength during hard times.
We end up relying on everything except God. But this verse assures us that if we lean on Him, He will direct us and make our paths straight. How reassuring is that? There is no way that God cannot make straight.
Don't be afraid,
"But the Comforter, the Holy Spirit, whom the Father will send in my name, he will teach you all things and will remind you of everything that I have told you.
Peace I leave with you, my peace I give you. Not as the world gives, I give to you. Do not let your heart be troubled or be afraid. "John 14: 26-27
The peace that God gives us is a peace that the world cannot even understand. It is a peace that will calm our hearts and give our minds rest. Transforming us into new creatures.
God answers prayers
"Cast your burden on the Lord, and he will sustain you; he will never allow the righteous to be shaken." Psalm 55:22
God is waiting for us to take whatever worries us and throw it on Him.
The problem is that sometimes we do that, and then we let worry in and take away the peace that God gives us. But if we could cast it on Him, we would know that He is more than capable of handling whatever it is that we are facing.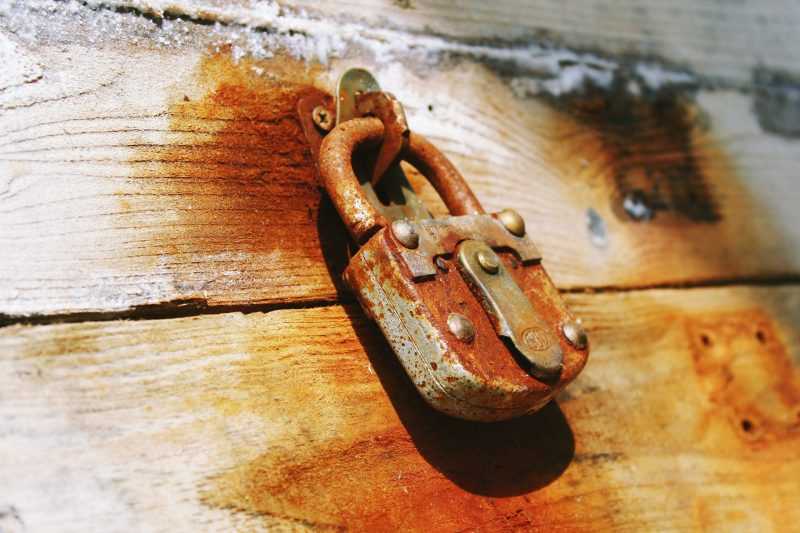 20. He cares for us
"That is why I say to you: do not worry about your life, nor about what you will eat or drink, nor about your body, nor what you will wear. Is not life more than food, and the body more than clothing?
Look at the birds of the sky, they do not sow, nor reap, nor gather into barns, and yet your heavenly Father feeds them. Are you not worth much more than they? And who of you, being worried, can add a single hour to your life? Matthew 6: 25-27
If the God of the universe cares about the welfare of the little birds, how much more does he care about us? Those who were made in His image.
It tells us that we should not worry, just as those birds do not think about where they are going to eat. Instead, they trust the hand of the Father.
God listens to us and acts
"As for me, I will call upon God; and the Lord shall save me. Evening, and morning, and at noon, will I pray, and cry aloud: and he shall hear my voice." Psalm 55: 16-17
Let us never forget to cry out to God in difficult times; the size of the problems should not blind us. God hears us and will act and give us the peace we need and a new perspective.
God's Word gives us life
"I am prostrate in the dust; give me life according to Your Word. You answered me when I told you about my ways. Show me your decrees!" Psalm 119: 25-26
Feeding our spirit in difficult times is very important. Many men and women of the Bible went through difficult times, but they managed to keep their faith. They are always steadfast and trusting in the Word and promises of God.
Seek refuge in the Lord
"God is our refuge and our strength; always ready to help in times of difficulty. Therefore, we will not fear when earthquakes come, and the mountains collapse into the sea." Psalm 46: 1-2
In those moments where we are going through difficult situations, the Word of God will give us the necessary strength to face those difficulties in our life. His Word is our refuge; we must have no fear since the Lord will always accompany us.
God is good
"Good is the Lord; he is a refuge in the day of trouble and protector of those who trust in him." Nahum 1:7
Despite the circumstances, we must not doubt the goodness of God, on the contrary, we must continue to trust his care and love. Even when God allows us to go through situations that we do not like, we must take refuge in Him.
Also Checkout: Encouraging Bible Verses: 75 Life-Changing.
God will ease all your pain
"He will wipe away every tear from their eyes, and death shall be no more, neither shall there be mourning nor crying nor pain anymore, for the former things have passed away." Revelation 21: 4
The Word of God invites us to believe in the Lord. We must wait for him to enjoy his promises.
Trust in the times of the Lord
"Dear brothers, when you have to face any kind of problems, consider it a time to rejoice very much because you know that whenever faith is put to the test, perseverance has an opportunity to develop.
So let it grow, for once your perseverance is fully developed, you will be perfect and complete, and you will lack nothing." James 1: 2-4
We have in his Word the way to overcome all the difficulties that come our way in life. God is a good father and as expressed in this verse, let our constancy grow in the Lord. He will reward us with his love, and he will always be there for us.
God gave us a spirit of strength
"Because God has not given us a spirit of fear, but of power, love and self-control." 2 Timothy 1: 7
In times like these, we can remember that in God, we are strong, that in God, our weakness becomes strength.
There is nothing impossible for God
"Is there something impossible for God?" Luke 1:37
Because nothing is impossible for God. He is more than able to give us strength during hard times.
 He is the Lord our God
"For I am the Lord your God, who holds you by your right hand, and says to you: Do not be afraid, I will help you." Isaiah 41:13
God never promised that our path would always be easy. But he promised this over and over again in his Word: that he would be with us and that he would never leave us.
He is the only one who can turn around a difficult season and bring great blessings through it.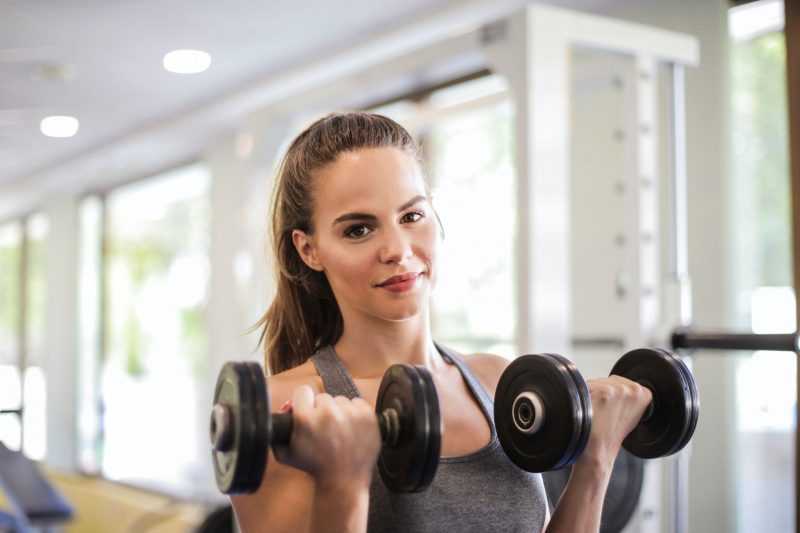 30. We are victorious in Christ
"The Lord is my rock, and my fortress, and my deliverer; my God, my strength, in whom I will trust; my buckler, and the horn of my salvation, and my high tower." Psalm 18:2
God does not eliminate darkness but enlightens it. He does not exonerate us from the fight; he gives us everything we need to fight bravely to victory.
Regardless of the opacity of our darkness, of the struggles of life, let us know that in the risen Jesus, we already have victory.
If you are prepared, you can bear
"Wherefore take unto you the whole armour of God, that ye may be able to withstand in the evil day, and having done all, to stand." Ephesians 6:13
We are children of a powerful Heavenly Father. We have attributes that were given to us to overcome any obstacle. God has gifted us with what we need to withstand and overcome our trials and temptations.
Our focus on God
"Wherefore I desire that ye faint not at my tribulations for you, which is your glory. For this cause, I bow my knees unto the Father of our Lord Jesus Christ." Ephesians 3: 13-14
With our sights set on the goal, we will continue to advance without looking back. We must forget the mistakes of the past and look at what we have ahead. Our earthly goals and the great goal of eternal life with God and Jesus Christ.
God takes care of you in all places and all the time
"The Lord is thy keeper: the Lord is thy shade upon thy right hand. The sun shall not smite thee by day, nor the moon by night." Psalm 121: 5-6
Even if it is at night or during the day, or wherever you are, it will always protect, guide, and take care of you.
You may stumble, but you won't fall
"The steps of a good man are ordered by the Lord: and he delighteth in his way. Though he fall, he shall not be utterly cast down: for the Lord upholdeth him with his hand." Psalm 37: 23-24
As a child of God, obey God and follow his doctrine, he will be the strength of your walk. You can stumble, but if your heart is clinging to him and you are faithful to his thoughts believing firmly, you will not fall.
He is the Word of life
"They that sow in tears shall reap in joy. He that goeth forth and weepeth, bearing precious seed, shall doubtless come again with rejoicing, bringing his sheaves with him." Psalm 126: 5-6
The seed prepares the harvest and tears prepare joy. So if you are crying today, you may be in a season of sowing: do not let go, continue, and move forward. At the end of the season, the harvest will come and its cries of joy.
He is the author of all grace 
"But when you have suffered a little while, God, the author of all grace, who called you to know His eternal glory in union with Jesus Christ, will restore you Himself; He will establish you, strengthen you, and make you steadfast."1 Peter 5:10 
Why are the champions' champions? Because they are unshakeable: they are not afraid of anything. They do not let anything stop them, and this is what God wants to make of us: champions. All of this pain is giving birth to the champion God wants you to become.
Keep an attitude of faith
"Yes, we say blessed those who have stood firm. You have heard how Job endured suffering. You know what the Lord has finally done for her because the Lord is kind and compassionate. "James 5:11
Keep an attitude of faith. Having faith does not mean never crying, feeling no fear or no doubt, but rather not letting these negative emotions stop us from pursuing the best of God for our lives.
You are not alone
"For I am convinced that neither death nor life, nor angels nor demons, neither the present nor the future, nor any powers, neither height nor depth, nor anything else in creation will be able to separate us from the love of God that is in Christ Jesus, our Lord." (Romans 8: 38-39)
At all times, Jesus is with you. He will never abandon you.
God cares about you
"Thou tellest my wanderings: put thou my tears into thy bottle: are they not in thy book?"
Psalm 56: 8
Your problem is important to God. He cares about every detail of your life and will help you.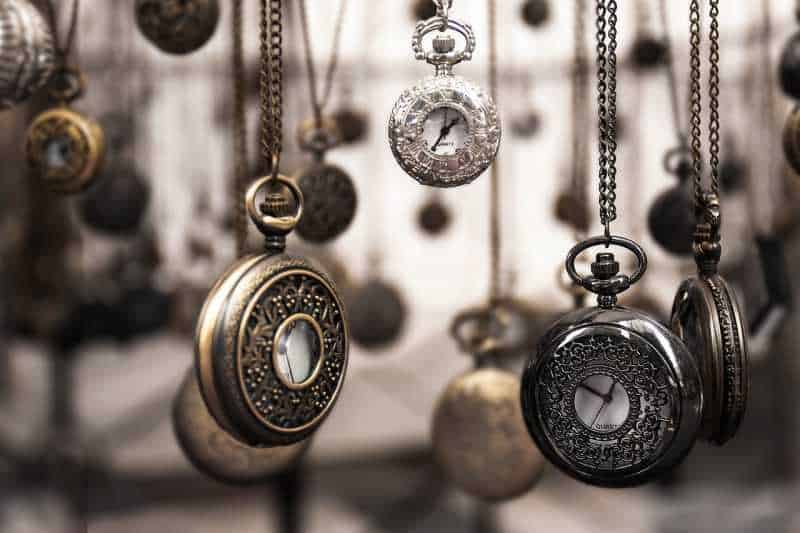 Christ is your comforter
"For just as Christ's sufferings overflow on us, so through Christ, our consolation overflows." 2 Corinthians 1: 5
Jesus knows what is going on in your heart. He will give you the consolation you need.
Present your difficulties to God
"Do not be anxious about anything, but in everything, by prayer and supplication, and with thanksgiving, present your requests to God." (Philippians 4: 6)
God wants to hear us. Share your difficulties with God, have a true relationship with Him. There is nothing too difficult for God, talk to Him, and lighten the burden on yourself.
Stay strong, sanctify yourself
"From all sides, we are pressured, but not discouraged; we are perplexed, but not desperate; we are persecuted, but not abandoned; slaughtered, but not destroyed." 2 Corinthians 4: 8-9
It is amid difficulties that our faith is tested. Therefore, strengthening the faith is essential to overcome difficulties. Read the Word of God, pray, seek the Holy Spirit, sanctify yourself.
Difficult times don't last forever
"Those who sow with tears, with songs of joy will reap. Whoever cries while sowing the seed, will return with songs of joy, bringing his bundles." (Psalm 126: 5-6)
Even the most difficult times pass. God's joy always wins. He is your strength during hard times.
God has a plan for you
"Because I am the one who knows the plans I have for you, says the Lord, plans to make you prosper rather than harm, plans to give you hope and a future." Jeremiah 29:11
Everything is part of God's will; his plans are bigger than ours. It may seem difficult to understand at the moment, but God wants us to grow in faith. With God, we have the prospect of a prosperous future, stay firm in God's plans.
Also Checkout: 51 Awesome Bible Verses About God's Love.
God always keeps his promises
"This is my comfort in my suffering: Your promise gives me life." Psalm 119: 50
Whoever trusts God's promises always has hope, because his promises do not fail.
God is in control
"We know that God works in all things for the good of those who love him, of those who have been called according to his purpose." Romans 8:28
You may not understand the reason for your suffering, but God is taking care of you.
Jesus is your strength
"Therefore, for Christ's sake, I rejoice in weaknesses, insults, needs, persecutions, anxieties. For when I am weak, I am strong." 2 Corinthians 12:10
It is in the most difficult moments that you discover your true strength: Jesus. When you can't walk anymore, Jesus takes you and miracles happen.
Don't be afraid! Don't be discouraged!
"The Lord himself will go ahead of you and be with you; he will never leave you, he will never abandon you. Don't be afraid! Don't be discouraged!" (Deuteronomy 31: 8)
The difficulty may seem great, but our God is greater! God has always been ahead of his people and has never abandoned his children. There is no victory without a fight, great challenges, great victories!
Be strong and brave!
"Was it not I who commanded you? Be strong and courageous! Do not panic or be discouraged, for the Lord your God will be with you wherever you go." (Joshua 1: 9)
God is with you. Be strong and courageous; remember that the Lord of Hosts will always be at your side!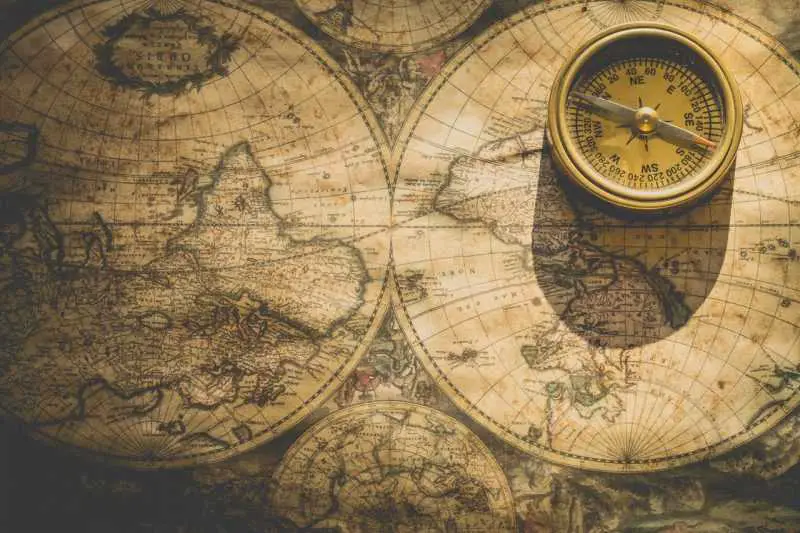 He won for you
"I said these things so that you will have peace in me. In this world you will have afflictions; however, be of good cheer! I have overcome the world." (John 16:33)
Yes, He won for you! Christ suffered, went through humiliation, pain, but He won! You are more than a winner in Christ Jesus. Be of good cheer; the storm will pass. Believe!
He is your strength!
"I can do everything through Him who strengthens me." (Philippians 4:13)
In Christ, we have the strength to overcome difficulties and achieve great things for the honor and glory of the name of the Lord. All strength comes from him. Move on because the victory has already been won by the one who strengthened you!
Give Him thanks
"Day after day I will bless you and praise your name without ceasing" (Psalm 145)
Every day, even when everything goes wrong, we can say at least one thank you to the Lord. Let us not fall asleep without saying thank you to the Lord. Not a fuzzy, impersonal thank you, but a precise thank you for something specific. The more we thank Him, the more he strength He releases.
Commit your lot to Him
"Commit your lot to the Lord, trust him, and he will do his work" Psalm 37:5
Let us strive to live fully in the present moment, without worrying about the past. The only thing that matters, the only thing that depends on us, is that we do God's will every day. The rest belongs to Him.
54. The Lord is light in the darkness
"The LORD is my light and my salvation; Whom shall I fear? The LORD is the strength of my life; Of whom shall I be afraid?" Psalm 27: 1
He that put his trust in the Lord shall not be afraid of evil tidings. He is the only one who can deliver and rescue you from all trials.
The Lord is nigh
"The Lord is nigh unto them that are of a broken heart; and saveth such as be of a contrite spirit. Many are the afflictions of the righteous: but the Lord delivereth him out of them all." Psalm 34:18-19
When the righteous cry, the Lord hears and delivers them out of all their troubles. The Lord is near to those who are brokenhearted, and he saves those whose spirit is downcast.
We hope that these Biblical quotes to find strength during hard times have been a blessing to you. Remember that God is on your side, and there is nothing impossible for Him.
We invite you to check out these few books on finding strength during hard times; it has been a blessing to us, we believe it will be a blessing to you too.
Be Brave in the Scared: How I Learned to Trust God during the Most Difficult Days of My Life
God Will Use This for Good: Surviving the Mess of Life
God, Where Are You?!: Finding Strength and Purpose in Your Wilderness
If you have truly been blessed by this article, please share it on your social networks, and together let's save more lives.
David Small
Is an Ordained Minister and Life Coach. He is an ordained minister since 1988. Shortly after receiving Jesus as his personal savior, he answered the call to ministry.